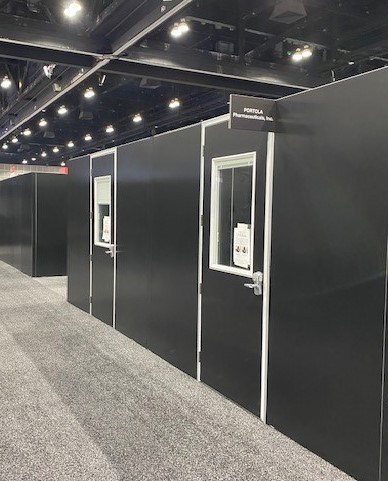 Business Suites provide a place for you to meet with staff and clients or transact business away from your booth without having to leave the Science & Technology Hall. Business Suites are available beginning Wednesday, Feb. 8. Please note that professional attendees will only be permitted in the hall when it's open.
CHOOSE A SIZE AND SUITE NUMBER
10' x 10' Business Suite $4,250
10' x 20' Business Suite: $7,500
20' x 20' Business Suite: $15,000
All business suites are carpeted and fully enclosed. Business suite number will be printed on the entrance door.
PAYMENT OPTIONS
INVOICE: AHA will invoice you upon space assignment and acceptance of your space application/contract. Please note that you will not receive a confirmation until AHA/ASA has received the 50% deposit.

PAY ONLINE: Visit exhibitatstroke.org for instructions.

PAY BY CHECK: U.S. Postal Service Address — regular mail American Heart Association P.O. Box 844504 Dallas, TX 75284-4504

COURIER ADDRESS — delivered by courier service (UPS/FedEx, etc.) Bank of America Lockbox Services Lockbox 844504 1950 N. Stemmons Freeway, Ste. 5010 Dallas, TX 75207

AHA/ASA Cancellation Schedule:
AHA/ASA requires a 50% deposit before exhibit space will be confirmed. Cancellation or space reduction will result in a 50% penalty through July 29, 2022. Beginning Aug. 1, 2022, AHA/ASA requires payment in full and retains 100% of contracted space for space reduction or cancellation.
To access your company profile via the Exhibitor Portal and reserve your Business Suite, please go to International Stroke Conference 2023 Exhibitor Section (mapyourshow.com).  Use your Exhibitor ID and password to login.