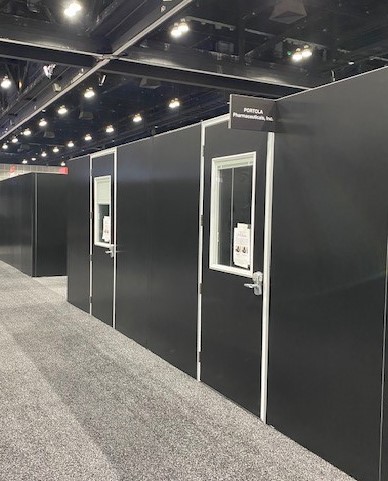 Standard Business Suites are located in the Science and Technology Hall. Your suite can be used for more in-depth meetings with prospects, a staff lounge for your team members or hospitality for your clients. You will have access to your Business Suite anytime the exhibit hall is open to exhibitors which includes the move-in dates. Please note professional attendees will only have access to your business suite during exhibit hall hours.
Business Suite rates do not include furniture, food & beverage or electrical. Those services can be ordered through the AHA preferred contractors.
https://exhibitatsessions.org/scientific-sessions/scientific-sessions-exhibitor-services-preferred-contractors/
A limited number of Premium Business Suites are available. These are meeting rooms in the convention
center and will allow staff and meeting attendees access during the hours the convention center is open. You
are not limited to exhibit hall hours.
Business Suites are available to current exhibitors. You may order a business suite via your exhibitor
account in the exhibitor portal.
All business suites are carpeted and fully enclosed.
Business suite number will be printed on the entrance door.
Food and beverage service are not included in the rental fee but are available through convention catering service.
Furniture and electrical not included in the rental fee and available to order through Freeman.
BUSINESS SUITE SIZES AND RATES Rates include all days of Scientific Sessions.
10' x 10' Business Suite: $4,250
10' x 20' Business Suite: $7,500
20' x 20' Business Suite: $15,000
Premium Business Suite: $40,000 (Limited availability)

CONTACT CATHLEEN GORBY WITH ANY QUESTIONS
913-344-1305
cgorby@ascendmedia.com
AHA Cancellation Schedule: AHA requires a 50% deposit before exhibit space will be confirmed.
Cancellation or space reduction will result in a 50% penalty through March 31, 2023.
Beginning April 3, 2023, AHA requires payment in full and retains 100% of contracted space for space reduction or
cancellation.