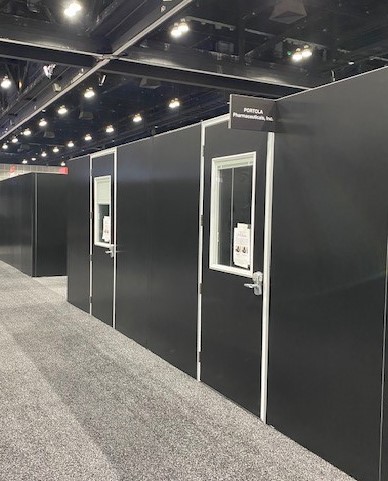 Business Suites provide a place for you to meet with staff and clients or transact business away from your booth without having to leave the Science & Technology Hall. Business Suites are available beginning Saturday, Nov. 5. Please note that professional attendees will only be permitted in the hall when it's open.
CHOOSE A SIZE AND SUITE NUMBER
10' x 10' Business Suite $4,250
10' x 20' Business Suite: $7,500
20' x 20' Business Suite: $15,000
Business Suites are available for current exhibitors with Scientific Sessions. You can order your business suite via your account on the Exhibitor Portal:
To access your company profile via the Exhibitor Portal and reserve your Business Suite, please go to the Apply for Booth Space/Exhibitor Portal – the link is: (https://ahasessions2022.exh.mapyourshow.com/6_0/boothsales/index.cfm). 
Use your Exhibitor ID and password to login.
All business suites are carpeted and fully enclosed. Business suite number will be printed on the entrance door.
AHA Scientific Sessions Cancellation Schedule:
AHA/ASA requires a 50% deposit before exhibit space will be confirmed. Cancellation or space reduction will result in a 50% penalty through July 29, 2022. Beginning Aug. 1, 2022, AHA/ASA requires payment in full and retains 100% of contracted space for space reduction or cancellation.